Make a gift
This will give you an idea of what we could do with your donation.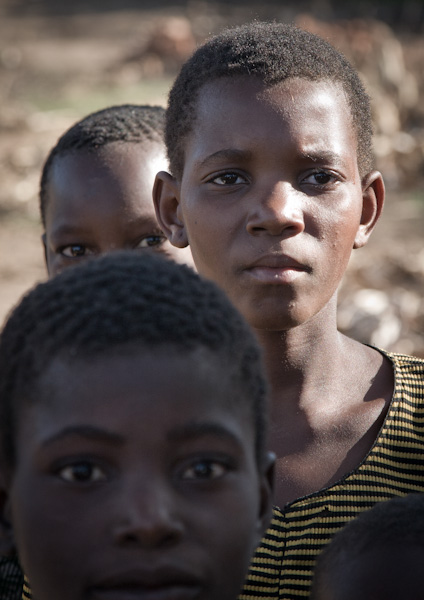 A $25 gift can help switch a family from cooking using a traditional three stone fire to a safer and more energy efficient stove.

A $60 gift can purchase a press to start a fuel-briquette making business using sustainably-gathered agricultural waste or char dust.

A $100 gift will buy the seedlings necessary to plant 1,000 trees to be used by families as a sustainable source of fuel.

A $500 gift can buy a school or a hospital a clean cook stove that can dramatically cut down on fuel consumption and harmful emissions.

A $1,000 donation will allow 80 people to be trained in the craft of briquette making, helping to develop a strong, local industry.

Visit our Uganda Project to see how all these pieces might fit together.
Help us fundraise

Organize a party
or host a fundraiser!
And if you're in the New York Tri-State area, we will gladly come and make a short presentation about the work we do.
Start a fundraising campaign at work or at your school through Global Giving.
Share
Tell people why you care about bringing efficiency and renewable solutions to those who depend on biomass.
You can help us grow our community and reach by "sharing" The Charcoal Project Facebook page on your own personal page. You can also follow us on Twitter (@charcoalproject) or subscribe to our RSS feed .
Volunteer your time
We are still a startup with big dreams. This means we're always on the look for talent as we grow. Whether you are a student, accountant, legal eagle, online guru, researcher, reporter, video editor, or even an actor, there are many ways your skills can be put to good use.
So if you have skills that you think might be of value, then please tell us about it by contacting us at: volunteer@charcoalproject.org
What you need to know about giving to TCP
The Charcoal Project is a US-based not-for-profit organization registered in the State of New York and recognized by the IRS as a public charity (501c3). Your donations are tax deductible to the full extent of the law. Please contact your accountant for details.
At TCP we have deliberately resisted investing in a brick and mortar presence. This means no costly office space, no utilities to pay, etc. Ultimately, what this all means is that your dollars go farther when you support TCP!
And don't forget that your company may match your TCP donations!